From underdog to top dog inside a year.
Eat24
Services
Rebranding
Marketing strategy
Creative development & production
Communications strategy
Online food delivery apps were gaining traction, and well-funded rivals had already grabbed the high ground when we met Eat24. They didn't have a big advertising bankroll, but Eat24 was banking on us to create a feeding frenzy for their app.
Strategic Decision
Aim at the ignored: Young city-dwellers too busy, too stoned, or too deep in a game of Starcraft to be bothered with cooking.
The A-Ha Moment
Speak the same language as your audience and they'll eat it up.
As the competition tried to please everyone and their soccer mom, the unapologetically brash voice we established for Eat24 became their most powerful weapon.
Our bite-sized videos didn't push everyone's mouse button, but they sure did make a lot of sense to munchie-minded, 18- to 24-year-old dudes.
Eat24 makes food delivery happen. So our print ads told our 'bong-boys' to do just that—sit back and let Eat24 happen.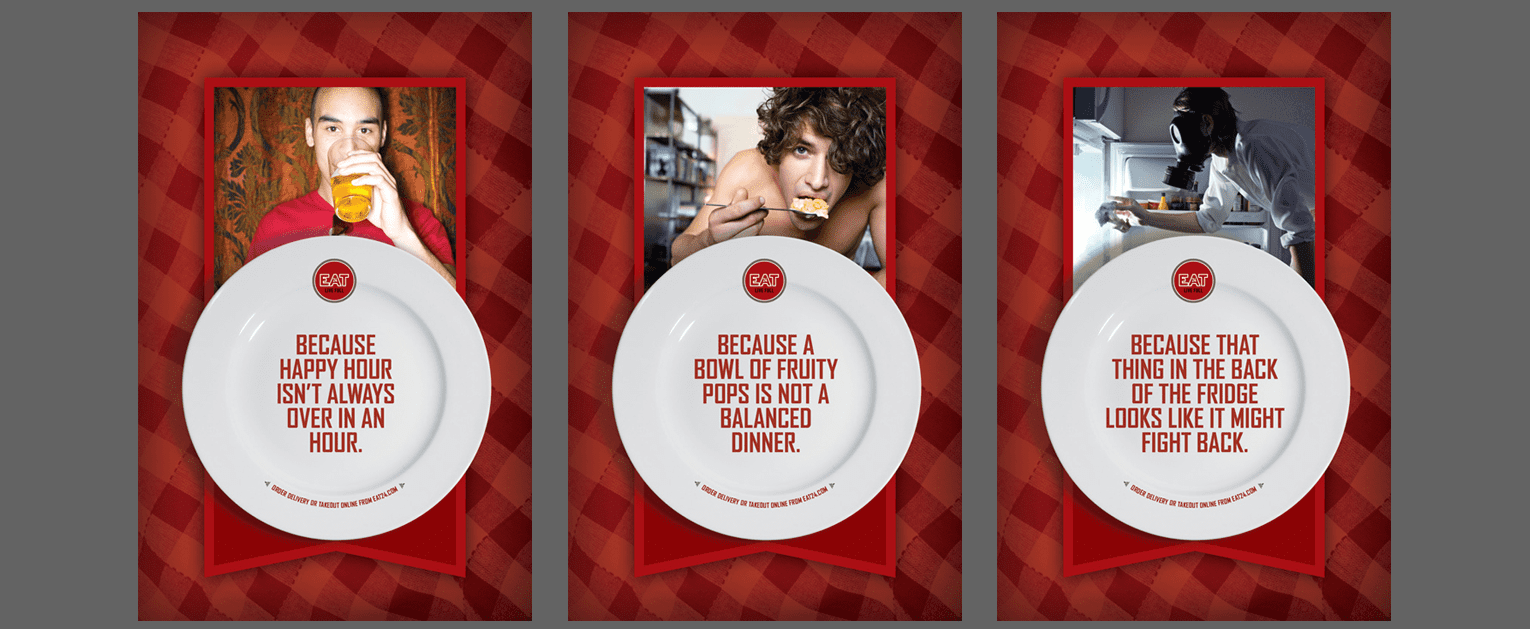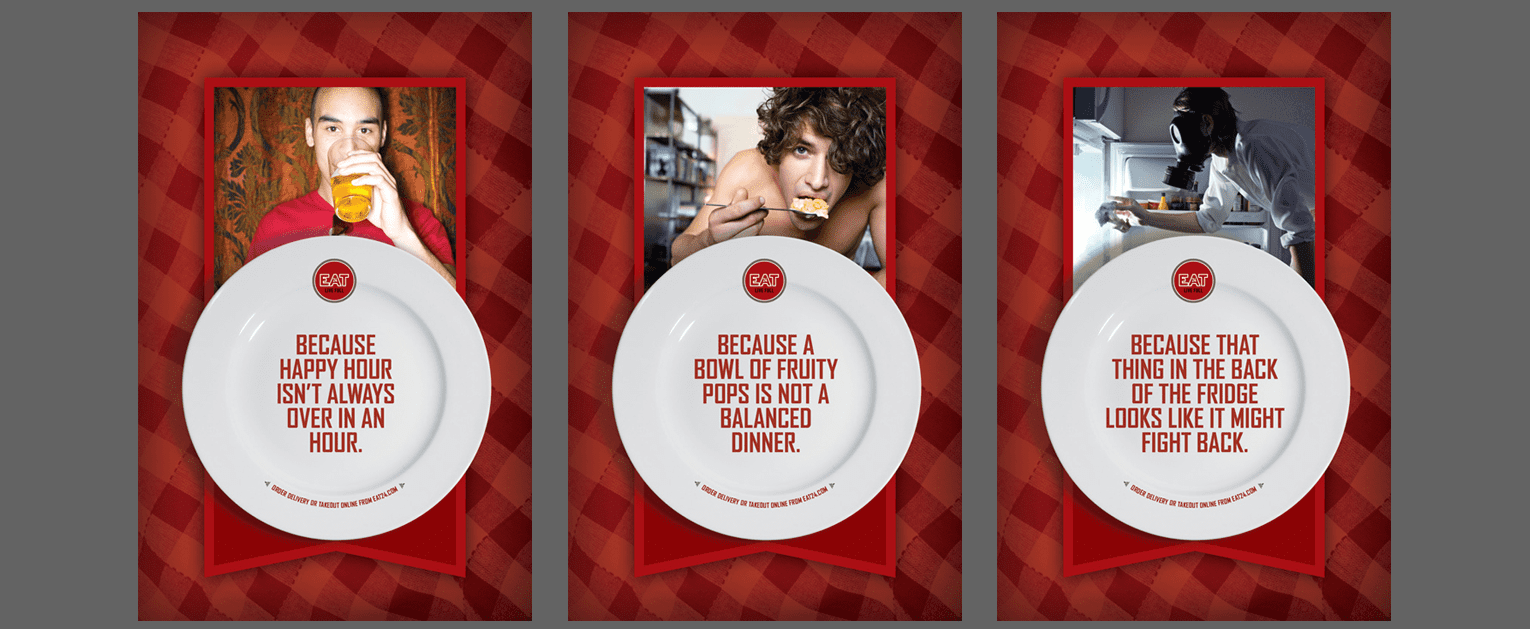 Man must eat. Eating is easy. Therefore, easy eating is a must for Man. Like we said, talk the talk (especially at 3am).
Eat24 didn't just embrance the bold new brand we built them ... they voraciously gorged themsleves on it all the way to a $134 million acquisition from Yelp.
Achieved #1 in market share despite over $300 million in rival funding
Acquired by Yelp for $134 million in 2015